Who Do I work with?
I help STEM, Life Science, Healthcare and Finance Sector people and organizations that want to clarify their strategy and develop capabilities.

What your professional context looks like:
You understand the fundamental need to consistently distinguish yourself, your brand, your organization. You know that today's marketplace is increasingly globally complex and competitive and you seek new ways of seeing and doing things to improve and optimize your efforts. You recognize we are living in an unpredictable age in which the need for clarity has replaced certainty. You know you need to focus on the important things to achieve and sustain success.
Where you are
in your career:
You are brave and courageous and ready to face challenges. You interact with people at the international level or aspire to scale up. You are a seasoned leader or aspire to be a leader with strong competences and commitment to transformation.
You are transitioning into a new career or onboarding into a new role.
You are a new entrepreneur or business owner.

How you approach
learning & development:
You want to build a stronger mindset as well as skillset to drive business and growth, step by step.
You are interested in learning and growing throughout your life and career because you know this brings increased opportunities and success.
You are curious and realize that while you are successful, you always have something to learn.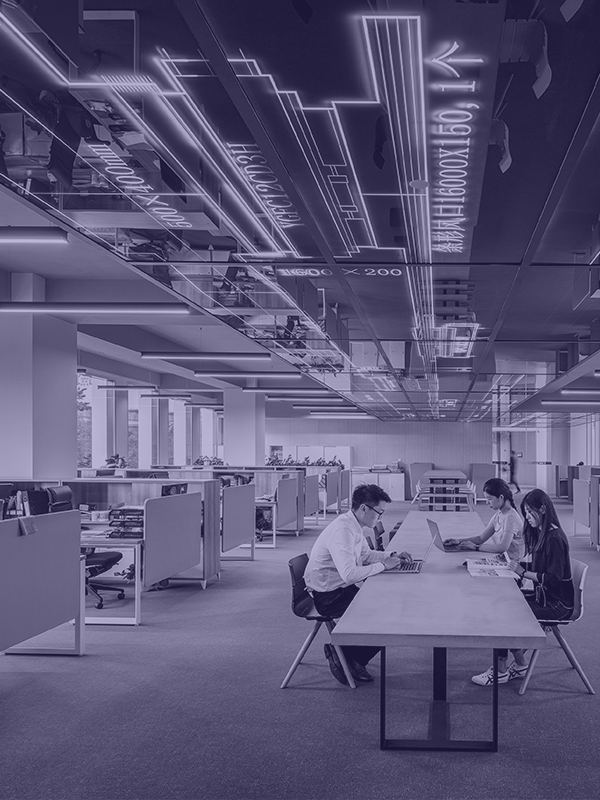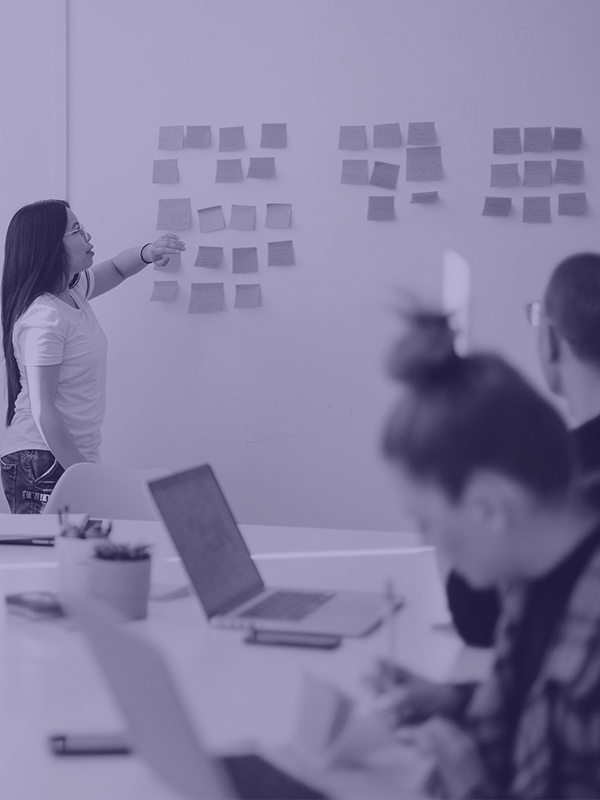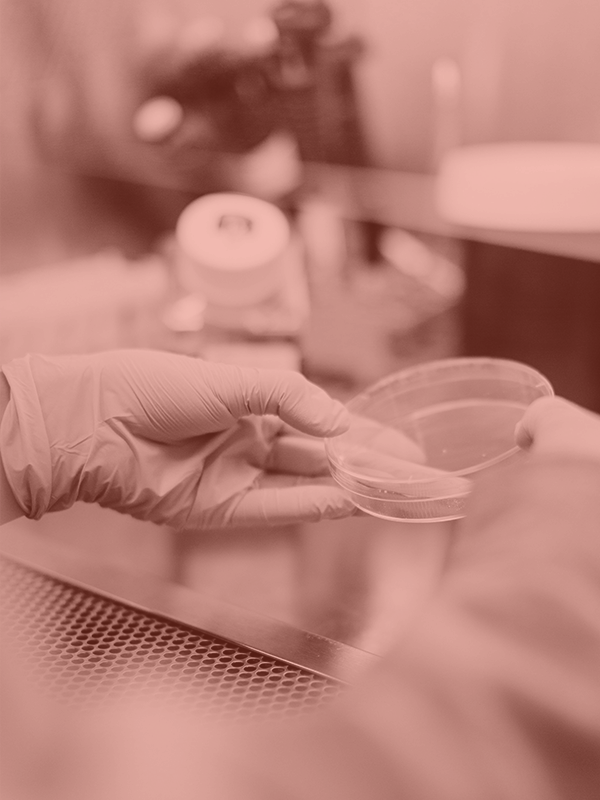 Business Sectors
---
I am specialized in working with STEM (Science Technology Engineering Math), Pharma, Biotech, Medical Device, Nutraceutical, Cosmetics, and Healthcare sectors. I am a passionate about patient health and well-being.
I work with a variety of business and non-profit sector organizations including: Chemical Industry, Finance (Investment and Banking), FinTech, Energy (including Renewable Energy), Food & Beverage, Travel & Tourism, Luxury, Cosmetics, and others.
From startup to established company
I work with organizations and individuals needing to increase in the speed of conducting business or innovation, particularly in international contexts.
I work with professionals and entrepreneurs who are starting, transforming, or scaling up their businesses, who are willing to do things differently, not maintaining the status quo.
The Coaching I received has led me to take the decisions and implement the changes I know will benefit the entire company.  Thank you for being my sparring partner, my Coach, my Trainer.  This entire experience has renewed my outlook for my career and my team.

It all began during your customized Trust and Influence training workshop.  We are building and restoring Trust internally and externally for the first time in the firm.  I am confident this will contribute in a fundamental way to growing our company as we want it to be: successful and global.  A deepfelt thank you from us all.

The Persuasion and Influencing  Workshop is what I should have attended when I first began my career! I am thankful that I now have so much more insights, skills and easy to use tools to work with my project teams.  I finally know how to really communicate with my stakeholders (inside and outside my company), plan, and manage my time effectively and efficiently. After 1 month, my projects are increasing, but my work pressure is now within limits!

I was skeptical before the PerfectPROJECT® Essentials Training Workshop. I now realize that Project Management skills are crucial to the success of myself and my team (and my company!).  My mind was completely changed over the course of 2 days.  Thank you for helping me to learn how I can be successful!  I am sending my entire team to gain these skills.  They are life-giving. Like "air and water" for business.  A profound thank you. Senior Brand Manager, Healthcare Industry Personally, I attended the PerfectPROJECT® Workshop to increase my productivity in my projects, because the majority of our projects are completed late and go over budget.  This Workshop was a definite surprise!  This is a complex subject.  However, skills were discussed in depth and the tools provided are extremely effective and easy to use.  For me, this Workshop has covered everything to achieve increased productivity. I want to recommend this Workshop to anyone who is looking for skills or may not be aware that everyone needs Project Management skills in their role.

It has been a refreshingly hands-on instructive experience. Before our PerfectPROJECT® Essentials Workshop, I saw myself as having a high number of new projects to manage every month, but lacking any effective skills or tools or methods to help me or my colleagues.  Now, after the Workshop, I have a new and positive outlook.  Plus, I have clear methods and tools I am already applying.  The streamlining of what is critical to do to start a project and more structured working and analyzing risks have been particularly important aspects for me. The most important thing that is key for me has been how to manage stakeholders and how to ensure that stakeholders are all on board with regard to agreements made. I use my workbook and e-tools on a daily basis.  I look back to how I used to "manage" projects, and the changes are incredible!  I now look forward confidently to a next project! THIS Workshop in Project Management is definitely worth it.

As a Team Leader, my Teams and I have trouble executing our strategic planning correctly. This Strategy-Operations Alignment Training Workshop & Coaching helped me identify where the problems are and gave me the tools to make our planning better and more effective. Thank you for creating such an indispensable Workshop for us!

During our corporate merger, our PerfectPROJECT® Workshop has been a priceless experience throughout and so were the practical tools, skill-sets, and methods we took away which I am already using.  We were able to design and gain approval for our risk management plan and communication plan within the week after the Workshop.  In the past, the same activity would have taken at least 3 months.

Thank you for sharing such valuable tools and methods in the PerfectPROJECT® Workshop.  Those aimed at impacting stakeholder management resonated particularly with me since we work internationally and cross-functionally.   I have already had meetings with 8 of my key stakeholders so I can be more effective at better understand their needs and expectations.  I also now have the confidence that my projects can be successful, for all parties involved.

Thank you for designing and delivering our customized PerfectPROJECT® Workshop which has enabled me to adjust my entire attitude towards Planning.  I have made a strong commitment to streamline my own work by using the clear and simple methods and tools you have provided at each step.  Also, I return to rejoin the rest of my team, re-energised, and with new perspectives.  I cannot wait to share what I have learned with my team!  They will be at the next edition of your Workshop.

My team and I all agree that the tailored Influencing and Engagement Workshop has forever changed how we view and apply methods and tools.  We are now transforming our projects to be on the "success path".

My days of letting my stakeholders dictate my actions are over.  In our series of customized Workshops and Coaching sessions, I have not only built my Project Management skills, but also Negotiation and Persuasion and Influencing skills.  Thank you for helping to gain such important insights and to learn methods I can apply to all my projects and endeavors.

We have multiple global teams which all have both local and international stakeholders.  Until the Coaching and Training on Persuasion and Influencing skills, I didn't believe there could be any effective approaches to deal with budgeting of our projects.  Thank you completely changing my perspective and for empowering us all to manage strategic-operations alignment!

A one-stop shop for Project Management methods, tools that are for immediate application for everyone.  This PerfectPROJECT® Essentials should be a required Training Workshop for everyone in my company.  This is the first hands-on Workshop experience that is actually practical and applies to my work.

Together with other colleagues I participated in the PerfectPROJECT® training Workshop in my company.  Through the training and working during the 2 days, I have been able to improve a lot. I had prior training in project management before this Workshop, but, up to now, I had never learned what Project Management success really looks like.  I have finally learned how to plan better, prioritize, budget, and communicate with my stakeholders. I am already a better Project Manager!  You can apply these skills to every area of ​​your life and I would recommend it to everyone who wants to manage any kind of project.

Planning has become my mantra.  I have completely corrected my understanding of what Project Management should be.   At one week after the PerfectPROJECT® Essentials Training Workshop and applying just 2 of the approaches, the effects are tangible, measurable, and the impacts on our teams' morale have been like a breath of fresh air for the productivity and morale of our entire Business Unit.  A huge thank you!  Projects are getting so much better already, Dr. Fugaccia!

This is the first double training Workshop on Decision-Making and Persuasive Communication in the global market that has responded to our needs.  Thank you, Dr. Fugaccia, for offering a fully-customised programme exceeding our expectations.  We are already feeling the positive effects of a new way of viewing and executing our projects in our division

I am now free from the old concepts of Decision-Making.  Thanks to your Decision-Making Essentials® Workshop and Coaching I now know what is really important to manage a project successfully.  The skills and tools we learned to apply to our own projects are invaluable. This formula is enabling the success of my team.  Thank you for sharing this with us!

We wanted to let you know that two days after our PerfectPROJECT® Workshop, my team and I are continuing our work aimed at producing better budget, resource, and time estimates for our next projects.  We are already obtaining results and we will never go back to NOT using Project Management methods, skill-sets, and tools you have given us!  Our "Dark Ages" are over for good!  Thank you for 2 days that will impact the rest of my life so positively!

The PerfectPROJECT® Essentials Workshop and Coaching sessions turned on several light bulbs in my head and helped me to identify why our team was having so many problems managing our multiple stakeholders.  I now know why and what both my team and I will do!  Enlightening and practical.  I recommend this to anyone, in any role who manages even a single project.

It all began during your customized Trust and Influence training workshop.  We are building and restoring Trust internally and externally for the first time in the firm.  I am confident this will contribute in a fundamental way to growing our company as we want it to be: successful and global.  A deepfelt thank you from us all.

To have the help and support of an independent Coach and Trainer who has 'been there and done that' is critical and in that respect, Isabella Fugaccia was the perfect partner for me and my team

Extraordinary value, in a complete and fully-customized package.  I was able to begin work on my own real-world issues, using practical approaches and simple tools provided.  This has enabled me to hit the ground running on my projects.  We are looking forward to planning our next Workshops, at a European scale.

"I specifically sought out someone with a true multicultural business background (US/European), who could make me listen to different opinions from my (US) team and company and think differently.  I learned to use different perspectives to work with my strengths and against my biases.  This has made all the difference to me in a globally competitive world."